Yesterday (March 9th) we were treated to a talk on economic theology which served as an introduction of sorts for a follow-up talk later this week.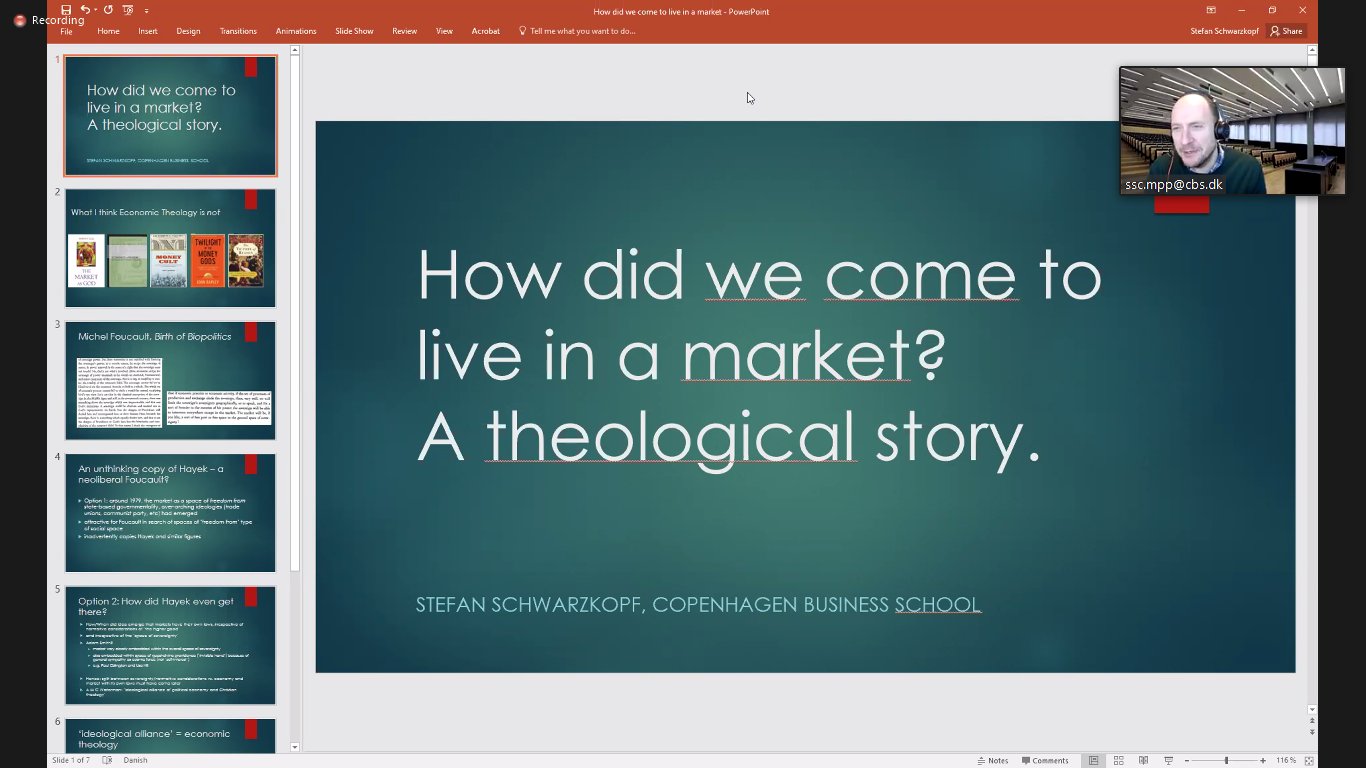 Stefan opened his discussion by pointing out how trivial it is today to say that markets are a stand in for god, or that money is revered in the manner that god once was, or that we worship shopping in a deeply religious fashion. Stefan wanted to be clear from the outset: this is not what he means by economic theology – to simply take economic constructs which are not normally thought of as being theological and then label them so.
Instead – Stefan argued the opposite was the case. By going back to the 17th and 18th centuries when markets (as we know them) became established, and then entrenched, Stefan illustrated how markets were denatured of their theological content by theologians. This was a deliberate move to preserve those elements of society which were seen as sacred and in need of theological analyses. It was very important for markets to be seen as complex – but ultimately the creation of humans. This has left a considerable gap, or space for people to impute their own interpretations on what a market is. Markets would not regain their status as divine or fundamentally unknowable in a popular sense until the neo-liberals of the 20th century began their work.
For anyone interested in the field of economic theology, we recommend the Routledge Handbook on this very same subject. It is an edited handbook containing 40 different aspects of economic theology, stretching from guilt and shame, to debt and credit, and still further to time, confession, entrepreneurship and the invisible hand. But as in this article, the purpose of the handbook is not to play the trick of casually revealing the secretly theological character of these phenomena. Rather, it is a deep and meditative text that encourages us to see the world as incompletely secularized, and to open our eyes to the continuing influence of theology on our society and actions.