Building on an earlier talk by Stefan Schwarzkopf, Mitchell Dean expanded on economic theology by getting into the implications that such an analysis can have for governance. Mitchell discussed the importance of his idea: rogue neoliberalism. Neoliberalism has become increasingly unstable over time, begun as a project to make a society of free juridical individuals (no matter how much they resisted), it has become increasingly authoritarian, marked by scandal, contradiction, and strain. Neoliberalism's claim to govern people through their freedom, or through market logics has become more and more questionable as time has gone on. Disciplinary power in its incarnation of neoliberalism seems to have reached its limit. As evidenced by Trump, even democracy becomes negotiable as his followers state their wish to establish a monarchy.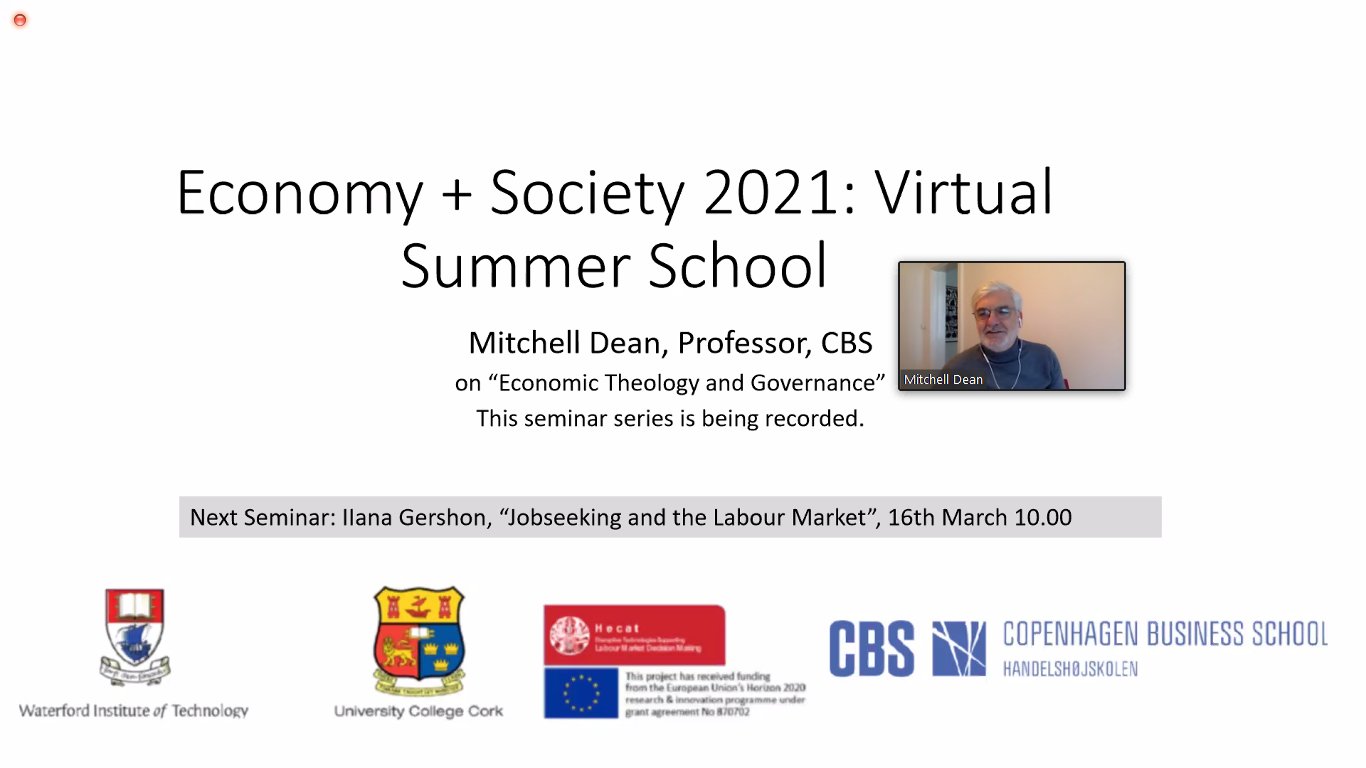 As this process of economic and socio-political disintegration continues, Mitchell calls our attention to the ways that neoliberalism becomes more focused on what Agamben calls the liturgical elements of glory. In this reading if government is a purely secular enterprise, then why is there so much emphasis on glory (i.e. ceremonies, rites, rituals, pomp, traditions)? Politicians become more and more removed from general society and begin a regression (or perhaps an elevation) to becoming an aristocracy of sorts, along with all the signatures which accompany such a transformation.
Mitchell also spoke to us about his new book, The Last Man Takes LSD – based on a deep reading of Foucault's decision in May 1975 to take LSD in the Californian desert. Nobody is entirely certain what happened – but following his experience Foucault revised what he called his Magnum Opus, The History of Sexuality. He began to focus more on the care of the self and less on the power relations which had marked so much of his career. Unfortunately the work was never finished, but Mitchell traces through the significance of Foucault's experience and gives us some pointers for what he might say were he alive today.