Today (April 13) at 10:00 we had a talk with Theresa O'Keefe, Aline Courtois, and Teresa Crew on precarious work in academia. Our talk was opened by Teresa Crew (picture below) who spoke about a recent experience where she recommended a postgraduate student of hers take up work on a research project. This fantastic opportunity was unfortunately a precarious Trojan Horse, which involved much more work than first appeared and took a year to get paid for. This is increasingly the story for academics doing precarious work.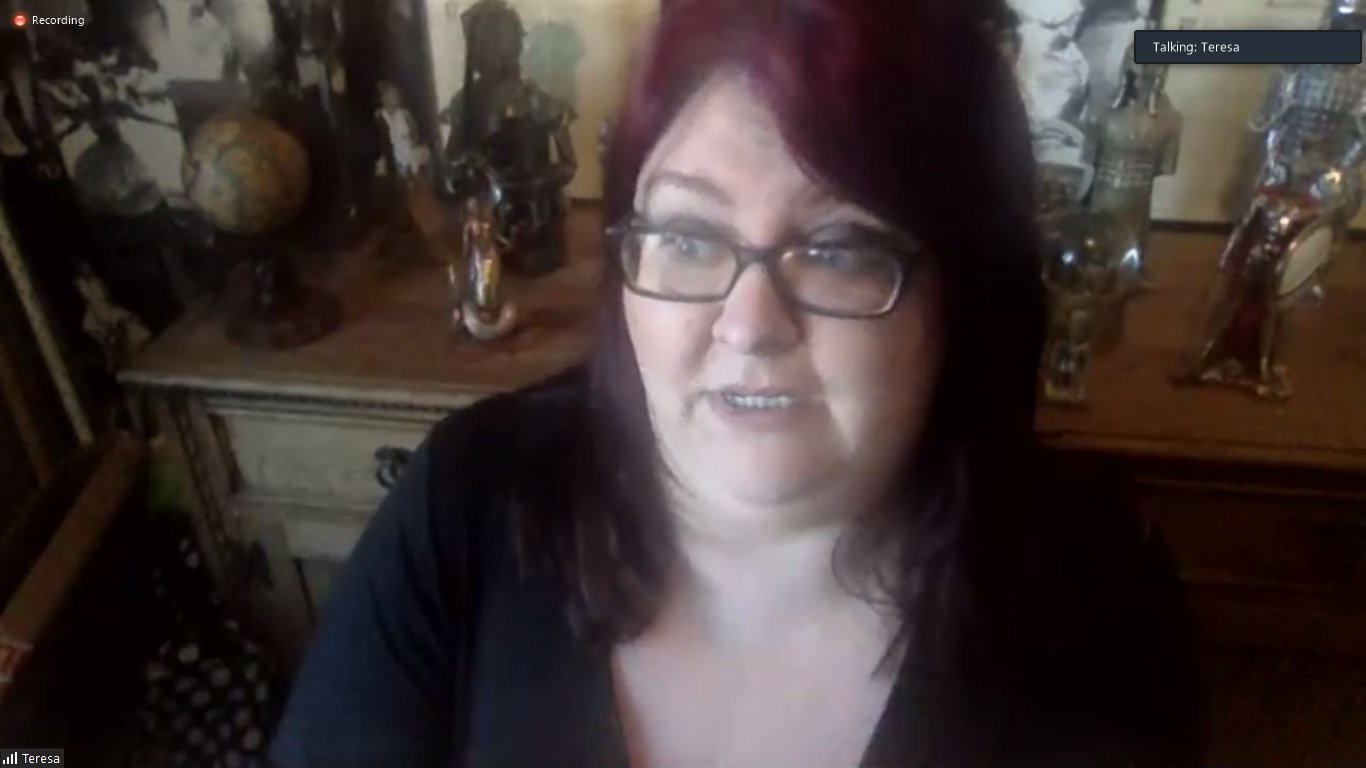 This was followed up with a short presentation by Aline Courtois: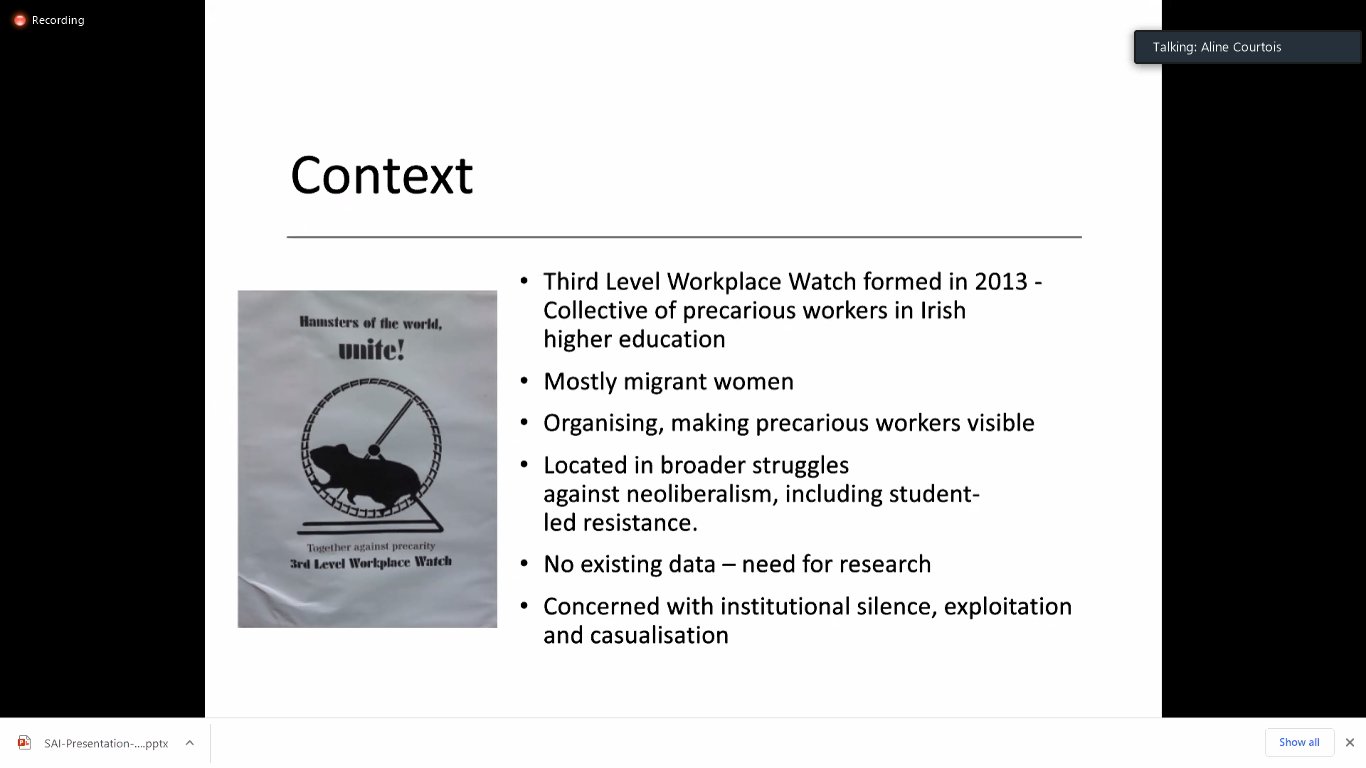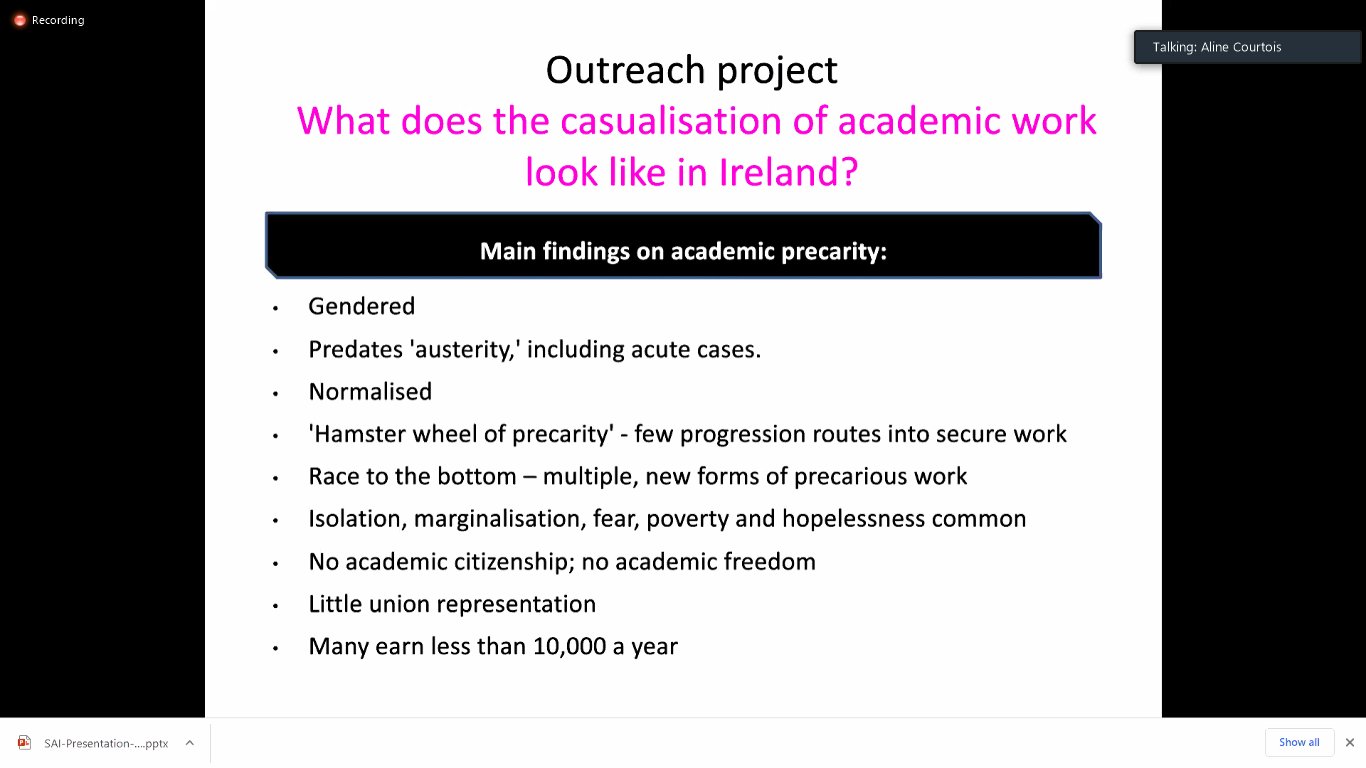 A powerful point made by Aline in her presentation was the 'Precarity Penalty' whereby precarious work inflicts an ongoing penalty on precarious workers. For example if someone works precarious contracts for 10+ years, they become less and less likely to find permanent work as their health and skills degrade and come under more and more pressure. This was then expanded on by Theresa in her part of the presentation: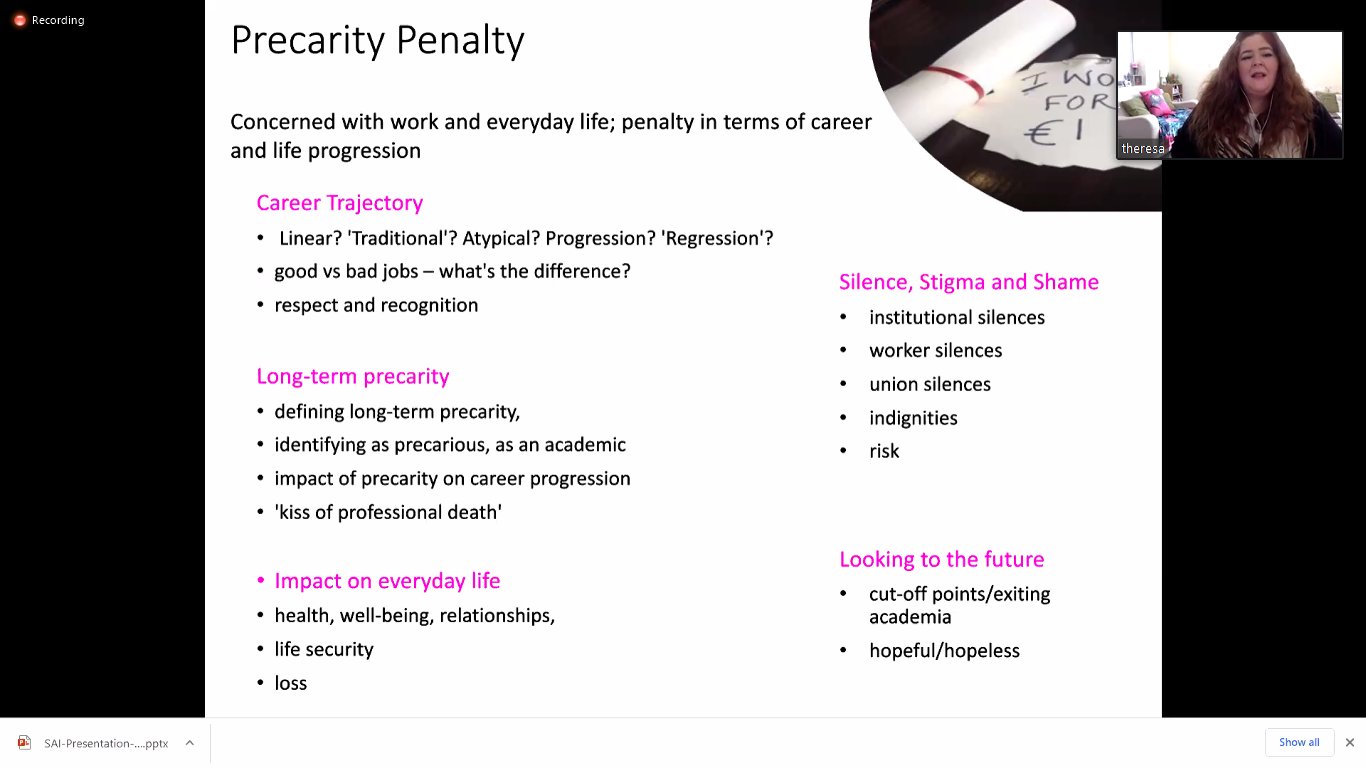 This was followed by a spirited Q&A where many people in the audience shared personal anecdotes or spoke about their own experiences or knowledge of precarity.
If you missed the talk and would like to watch, it will be available here sooner rather than later.