The Economy & Society Summer School has started strong in 2021 with our opening plenary lectures being given by Lynne Layton and Nidesh Lawtoo.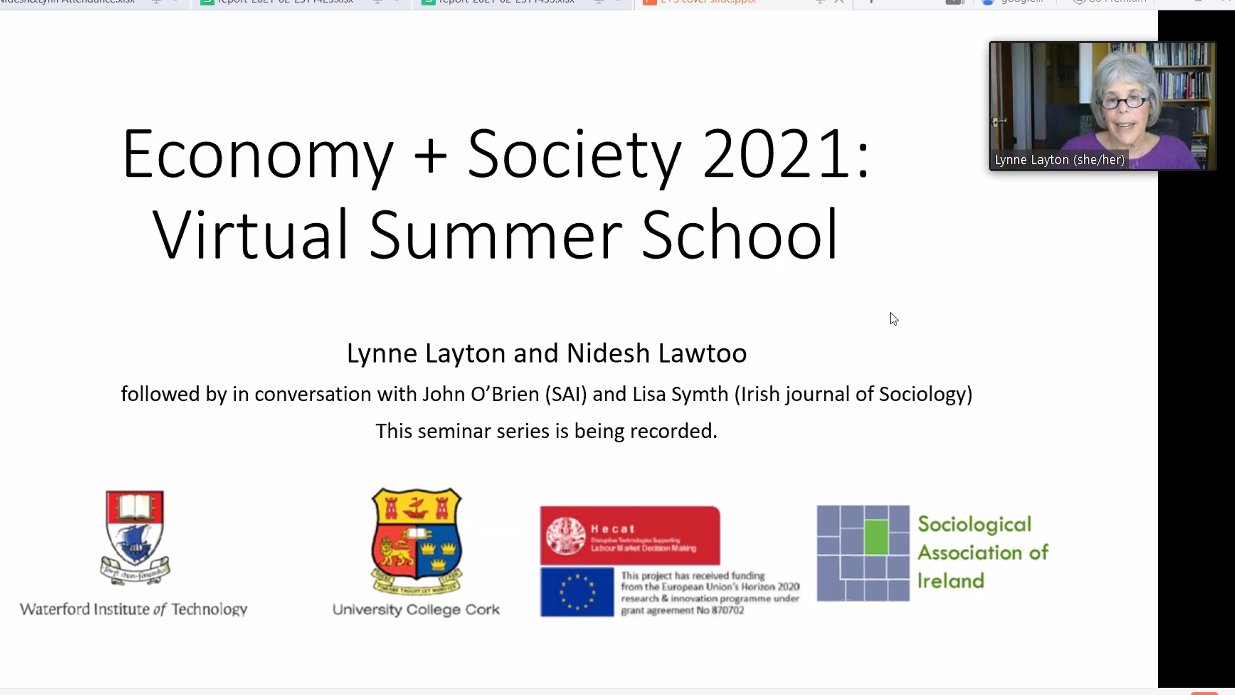 Prof. Layton began by giving a wide ranging lecture on the state of neo-liberalism today, particularly as operating through the hegemonic institutions of the US – such as the Presidency. This lecture concentrated primarily on how neo-liberalism has damaged the social tissue of our culture, society and psychology with its relentless focus on profiteering, efficiency, and hostile competitiveness that favours the class interests of wealthy people. This has worked to compound existing inequalities in ways that have been devastating to the poor, but especially to non-white and queer people.
This has created a negative feedback loop whereby the neo-liberal subject buys into these logics of hostile competitiveness, which creates a tense and unequal society, which further reinforces the logics of neo-liberalism. Thus Prof. Layton argued that it is difficult for us to imagine alternative subjectivities today – though she pointed out that she has experienced what other subjectivities are like within her lifetime through the anti-war movements of the 1970s and 1980s in the US.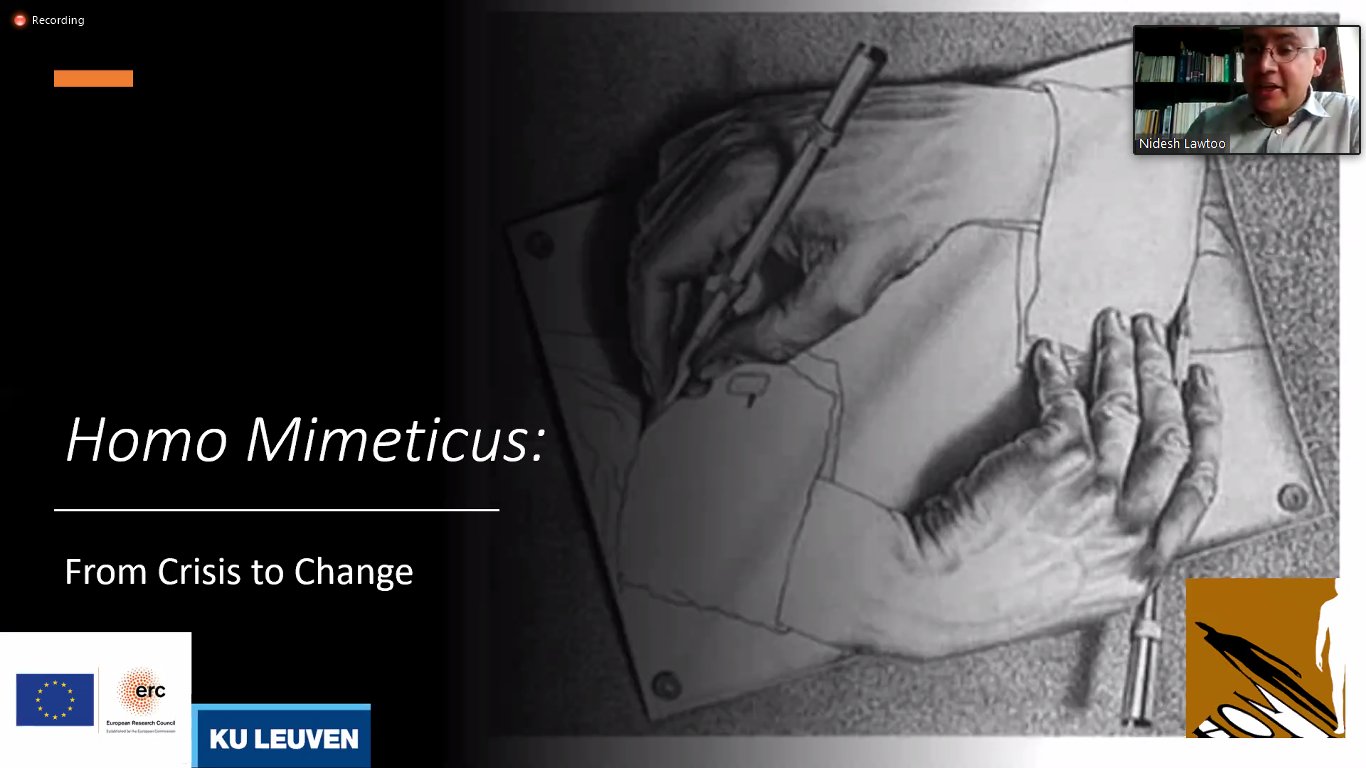 This was followed up by Dr. Nidesh Lawtoo, who spoke to us about mimesis and the possibilities engendered by a more positive vision of mimesis. Traditionally mimesis has been an idea which is associated with pessimism and competition, as two people enter into a contest which is social, symbolic, and cultural over their mutual desire to possess the same object. Eventually, this reaches a critical point which threatens to be explosive, and the community comes together to let off steam by sacrificing a scapegoat who becomes the imagined source of all the community's problems.
However, Dr. Lawtoo contests this grim and dark vision of mimesis and contends that we must have a more expansive imaginary. We must be able to conceptualise of things other than desire which can engender mimesis, for example joy, or altruism which would enable us to form an entirely different vision of this theoretical framework. Dr. Lawtoo emphasised that in a situation of crisis (such as what we are going through now with COVID-19), there is every chance that the more pessimistic Girardian mimesis will emerge as we become increasingly hostile over our mutual desire for scarce objects. During the talk I was reminded of the scramble for toilet paper and food which marked the beginning of the COVID-19 lockdown in Ireland. However – these very same crisis conditions produce the possibility of a positive mimesis. This has been demonstrated time and again by stories of kindness throughout COVID-19 where people have supported their vulnerable or elderly neighbours, or willingly made sacrifices which are not contingent on a scapegoat.
If you would like to read more about this lecture series please check out this link to the Ideas Lying Around theme on the E&S website. If you would like to sign up to participate in these lectures, please check out this eventbrite link. To see the schedule, please click this link.
E&S will continue on March 4th at 16:00 with a lecture by Prof. Elizabeth Anderson on The Great Reversal – a lecture about how the conceptual framework of the Work Ethic was turned against workers. Please sign up here.