Theresa O'Keefe, Aline Courtois and Teresa Crew – April 13th – 10:00 GMT
Abstract:
This seminar will explore the normalisation of precarity within higher education institutions and the extent to which structural inequalities are reproduced through the casualisation of academic work. We wish to collectively reflect on the challenges of resisting precarisation in the sector and possibilities for achieving meaningful change in the academic workplace. The session is centred around Dr Teresa Crew's recent book, Higher Education and Working-Class Academics Precarity and Diversity in Academia, as well as Dr Aline Courtois and Dr Theresa O'Keefe's current research into long-term academic precarity in Irish higher education institutions.
Recap:
Each seminar was recorded and featured one or more readings, please find these below.
Click here to view the recording.
Today (April 13) at 10:00 we had a talk with Theresa O'Keefe, Aline Courtois, and Teresa Crew on precarious work in academia. Our talk was opened by Teresa Crew (picture below) who spoke about a recent experience where she recommended a postgraduate student of hers take up work on a research project. This fantastic opportunity was unfortunately a precarious Trojan Horse, which involved much more work than first appeared and took a year to get paid for. This is increasingly the story for academics doing precarious work.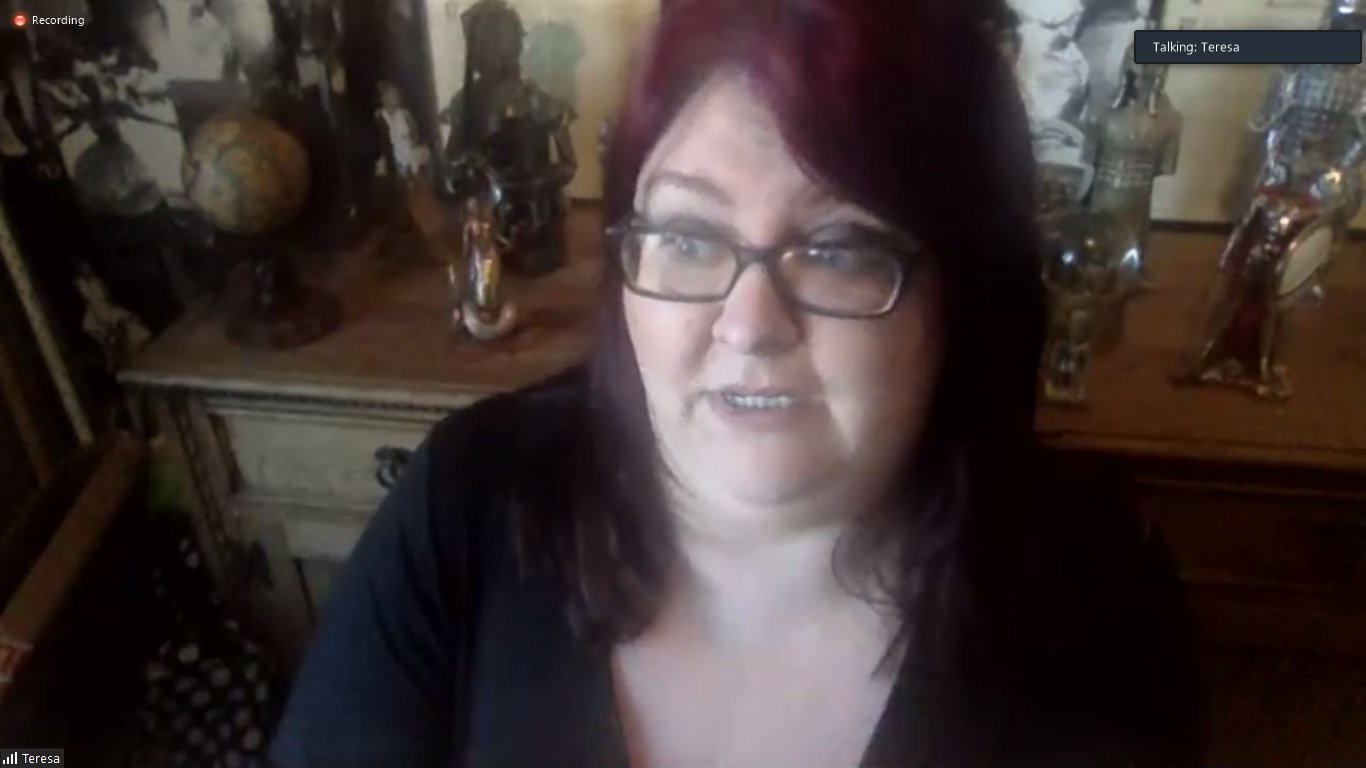 This was followed up with a short presentation by Aline Courtois: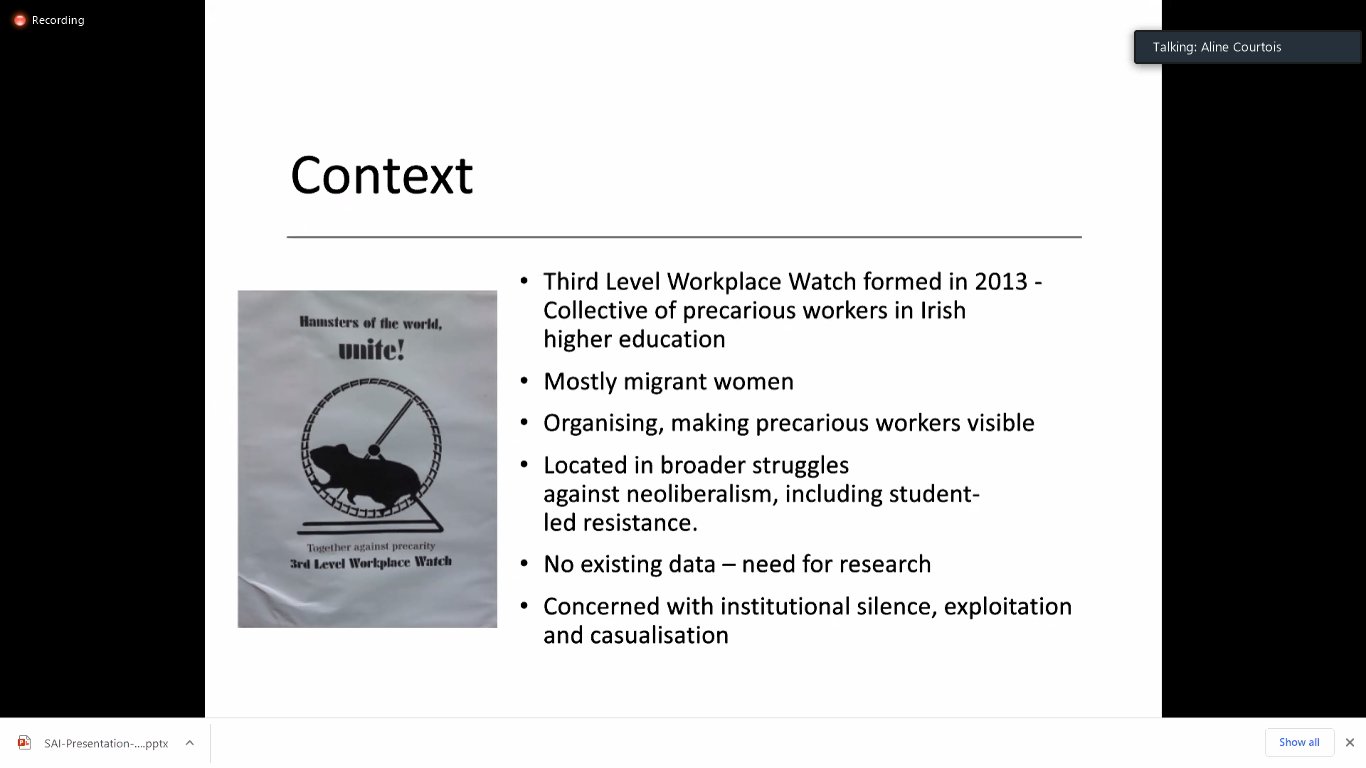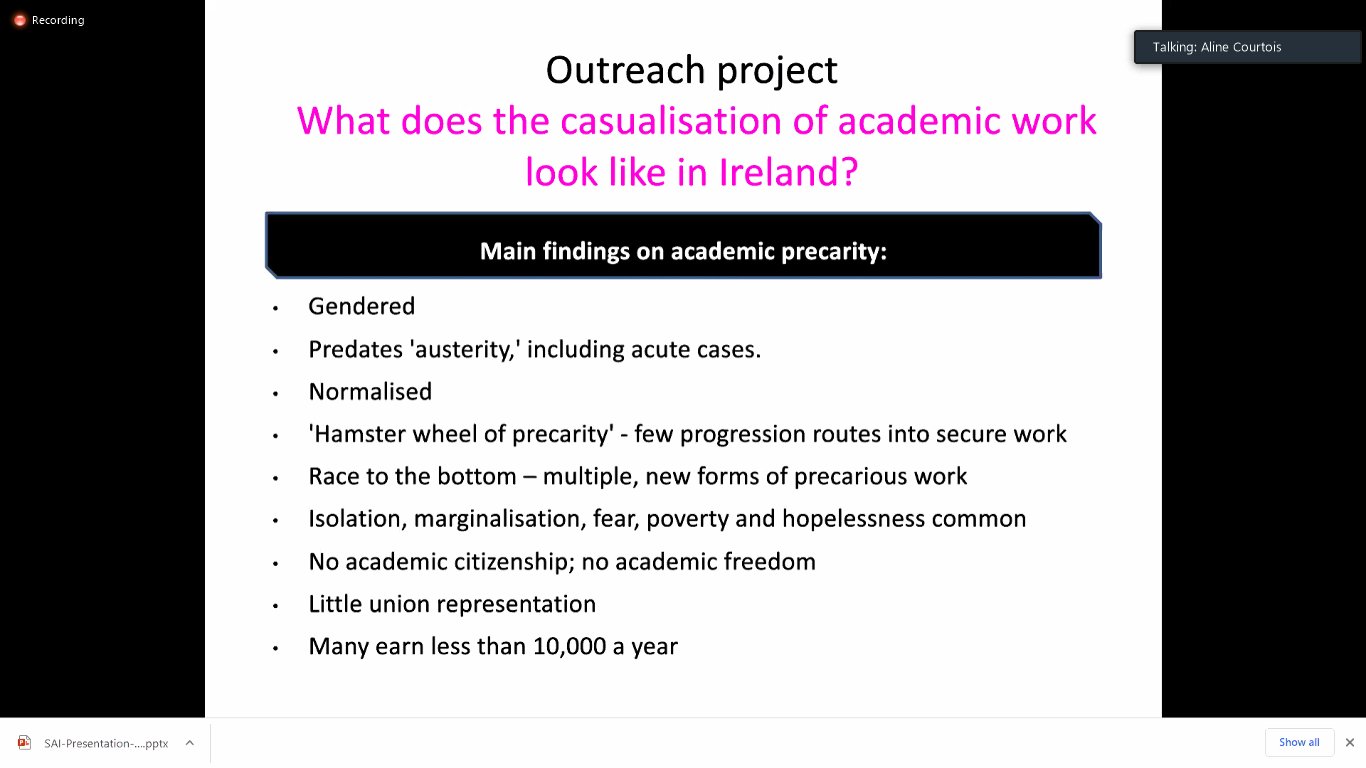 A powerful point made by Aline in her presentation was the 'Precarity Penalty' whereby precarious work inflicts an ongoing penalty on precarious workers. For example if someone works precarious contracts for 10+ years, they become less and less likely to find permanent work as their health and skills degrade and come under more and more pressure. This was then expanded on by Theresa in her part of the presentation: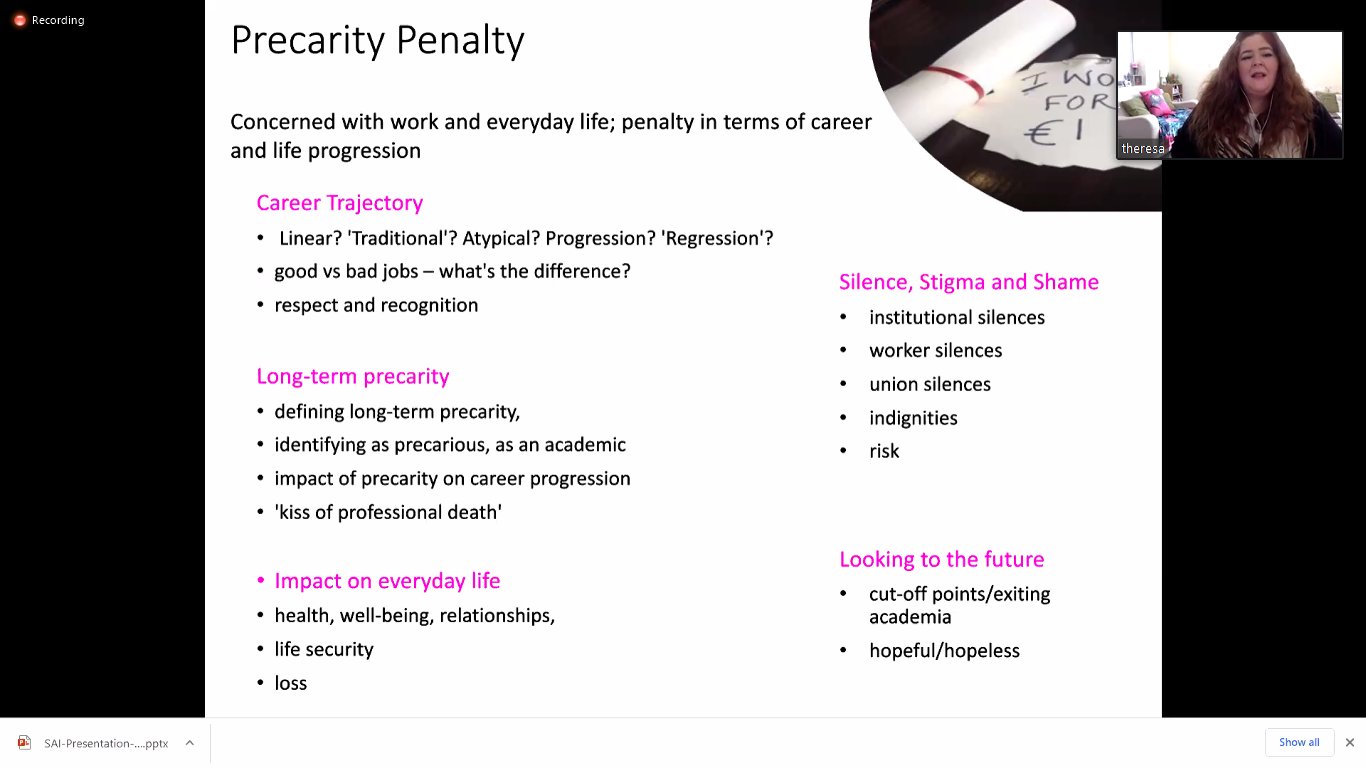 This was followed by a spirited Q&A where many people in the audience shared personal anecdotes or spoke about their own experiences or knowledge of precarity.
Previous seminar: Magnus Paulsen Hansen – in conversation with Fiona Dukelow and Michael McGann – Justifying Welfare.
Next seminar: Lina Dencik in conversation with Ray Griffin – The Datafication of Welfare.
The Economy and Society Digital Summer School 2021